In 1910, C.E. "Earl" Branick started a tire and vulcanizing shop in Dickinson, North Dakota. Finding it hard to do vulcanizing from a book and old molds, Earl decided to put things on hold. He set off to work for Firestone and B.F. Goodrich where he built new tires and repaired old ones. In 1917, after serving in the Army, Earl established the Branick Vulcanizing Company in Fargo, North Dakota.
Earl was an entrepreneur and prolific innovator. He invented a tire spreader that became the foundation for over 35 spreaders that Branick manufactured and sold worldwide. Earl continued to introduce other products, including air jacks, tire changers, tire inflation cages, and other specialty tools. Over the years, Branick has been issued over 100 patents for various designs.
Today, Branick has evolved to become an industry leader in tire service equipment, tire repair equipment, tire inflation systems, and nitrogen tire inflation systems. With over 750,000 customers worldwide, we proudly remain focused on the tradition of quality instilled by Mr. Branick, while a team of research and development (R&D) engineers continue his legacy of innovation. We are committed to maintaining the well-earned reputation for quality, service, innovation, and value.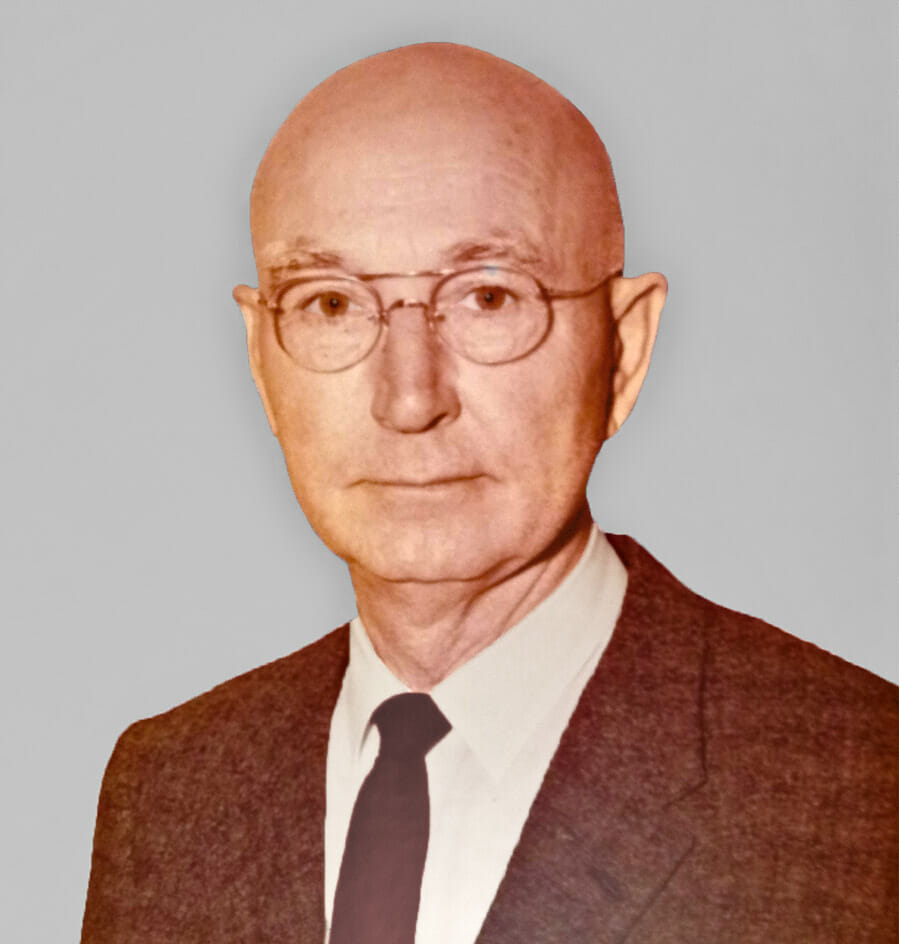 At Branick, our goal is to be the partner-of-choice for industry dealers and distributors worldwide. We serve our customers with pride by providing skillful customer service in a quick and efficient manner, delivering accurate information about our products, and supporting them through each step of the process. Above everything, we manufacture solid, high-quality automotive equipment.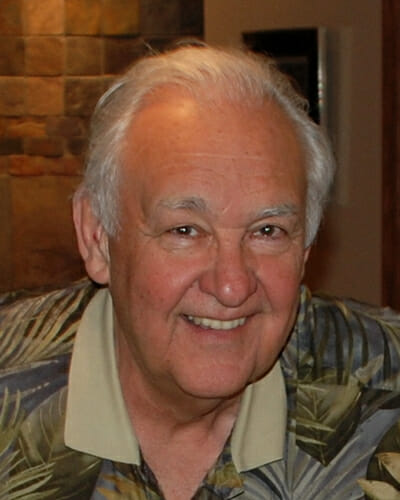 Duane Brasch
Chairman and Ceo
Duane Brasch acquired Branick Industries with a partner in 1985. Duane currently serves as Chairman and CEO providing guidance, planning, and oversight of the business. Prior to acquiring Branick, Duane was a founding partner of Charles Bailey & Company, a prominent Certified Public Accounting firm.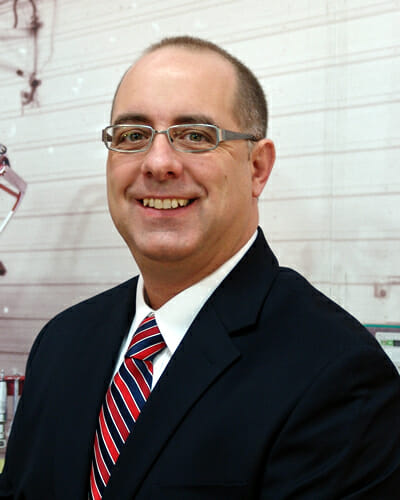 Tom Bolgrean joined Branick in 1992 and currently serves as President. Tom held the role of Vice President of Operations for many years, overseeing engineering and production. Prior to joining Branick, Tom held design roles at a number of manufacturing and engineering firms, including Applied Engineering, Case IH, Bobcat, 3M, and Polaris. Tom carries a degree in Mechanical Drafting and Design.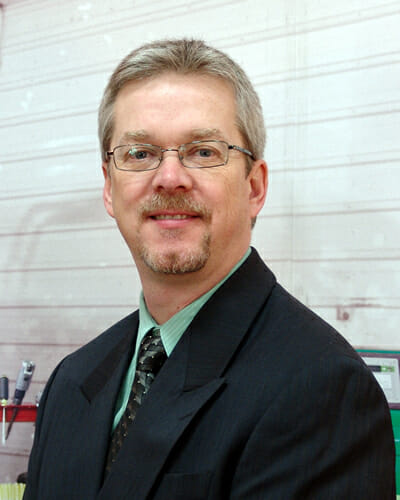 Kevin Bosche
Chief Engineer
Kevin Bosche joined Branick in 1992 and serves as Chief Engineer. He leads Branick to ensure quality design, customer fit, and efficiency in manufacturing. Prior to joining Branick, Kevin held engineering roles with J.I. Case, Applied Engineering and Melroe. Kevin holds degrees in Mechanical Drafting and Mechanical Engineering.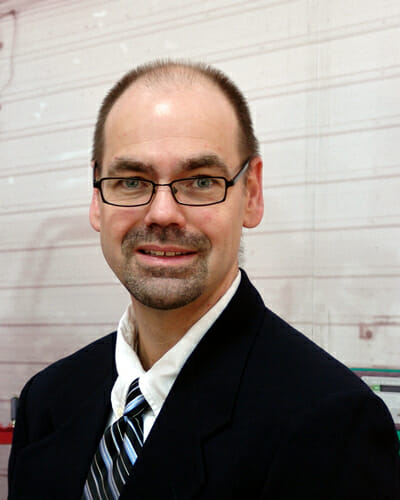 Todd Sandvik
Corporate Controller
Todd Sandvik joined Branick in 1997 and serves as VP/Corporate Controller. Todd provides leadership for the financial and operational aspects of the business. Before Todd joined Branick, he carried leadership roles in accounting, sales, and purchasing for several distribution companies. Todd carries a degree in Accounting.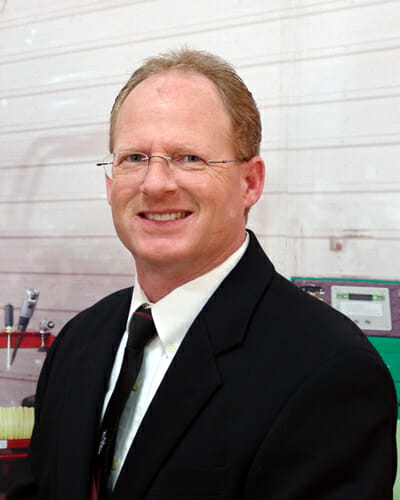 Jeff Upton
Purchasing and Sales Manager
Jeff Upton joined the Branick team in November of 1983. Jeff had many positions in multiple departments since his first day, but he currently serves as the Purchasing and Sales Manager. With over 30 years of experience in the industry, Jeff ensures that both quality and integrity are exceeded for every customer. Jeff graduated as an automotive mechanic.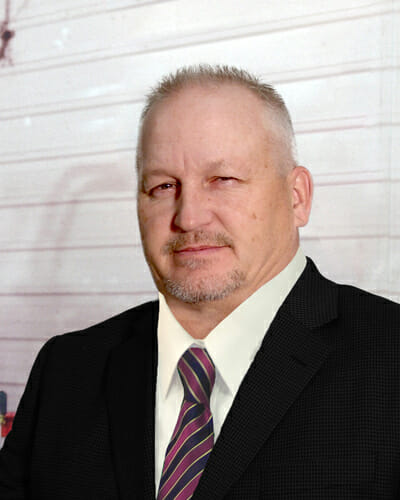 Cal Sperr
Director of National Sales
Cal joined Branick in 2016 as the Eastern Region Director of Sales. He has been involved in the tire and retread industry for more than 20 years. Before joining Branick he was a General Manager responsible for development, production, and sales of tire inspection, curing, and molding equipment.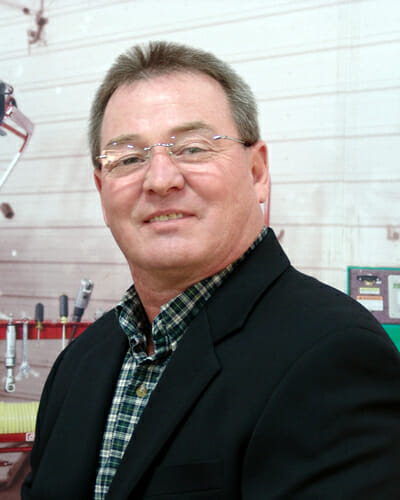 Tim Rheault
Customer Service Manager
After Tim graduated from high school, he joined Branick in 1979. He has served in numerous capacities, including manufacturing, purchasing, shipping/receiving, and sales. Tim currently serves as Customer Service Manager for the sales department.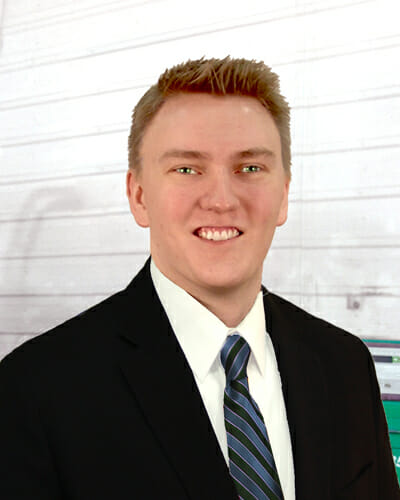 Drew Sirek
Vice President Operations
Drew joined our sales team at Branick in 2014 after graduating from high school. He excels at every task he's worked on, including customer service and handling freight needs. He has exhibited a broad range of skills which led to his promotion to VP of Operations in 2022.
GET IN TOUCH WITH US
Contact Us
Reach out to us with any questions that you might have about our products and nitrogen inflation.